Tom Humphries and Poorna Kushalnagar have joined MCPER's Deaf and Hard of Hearing Institute as its newest institute fellows.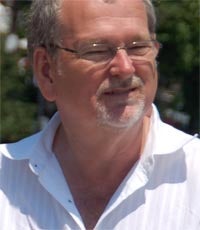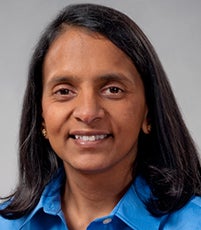 Humphries is associate professor and associate director of the Teacher Education Program as well as associate professor in the Department of Communication at the University of California, San Diego. One strand of his current work focuses on how "talking culture" among Deaf people in recent history informs our understanding of cultural processes and how meaning circulates. In addition, he has developed a teacher training curriculum that uses a new construct: the application of indigenous bilingual teaching practices to classrooms of deaf children. He has published two widely used American Sign Language textbooks, Learning American Sign Language (Allyn & Bacon, 2004) and A Basic Course in American Sign Language (TJ Publishers, 1980). He is co-author (with Carol Padden) of Deaf in America: Voices From a Culture (1988) and the newly released Inside Deaf Culture, both from Harvard University Press. He received his Ph.D. in cross cultural communication and language learning from Union Graduate School.
Kushalnagar is a research associate professor in the Chester F. Carlson Center for Imaging Science at the Rochester Institute of Technology. She received a National Institutes of Health (NIH) pediatric research loan repayment award and research supplement to promote diversity in health-related research for her postdoctoral training at the University of Washington. She served as a research fellow for an NIH Institutional National Research Service Award in community-based participatory research at the University of Rochester School of Medicine and Dentistry. She also participated in a 2011 NIH and National Institute of Child Health and Human Development Summer Institute on Applied Research in Child and Adolescent Development. Kushalnagar is the principal investigator of two active NIH grant awards (R01 and R15). She has extensive experience in conducting and supervising educational and neuropsychological assessments with deaf and hard of hearing students. Kushalnagar received her B.A. in psychology from Gallaudet University and her M.A. in psychology and Ph.D. in developmental psychology from the University of Houston. She will deliver a MCPER-sponsored talk titled "Promoting and Measuring Health-Related Quality of Life Outcomes in Deaf Youth and Adults" from noon to 2 p.m. on May 4 in Room 310 of UT Austin's Sanchez Building.