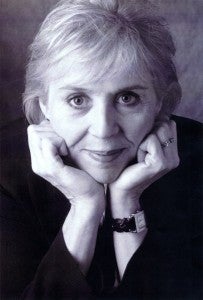 Sharon Vaughn, executive director of The Meadows Center for Preventing Educational Risk, will raise money for the The Dyslexia Foundation while running in the 123rd Boston Marathon on April 15.
The partnership is part of the festivities surrounding the 30th anniversary of The Dyslexia Foundation. "Like her steadfast belief that each child with dyslexia counts, let's make each of the 62,926 steps in her run to cross the finish line count toward advancing our knowledge of dyslexia and translating it to classroom instruction," the foundation wrote when announcing the initiative.
For more information and to donate, visit the Dyslexia Foundation website.